Including Expense Claims in your accounting process
This article is written with "Account Owners" and "Controllers" in mind.
---
Approved expense claims will be displayed under the ["Payments" > "To reimburse"] section. This allows you to control and edit the amount to be reimbursed, for each approved expense.

This section also offers a global overview on pending expense claims awaiting a reimbursement. You can select and download a recap of your employees' expenses: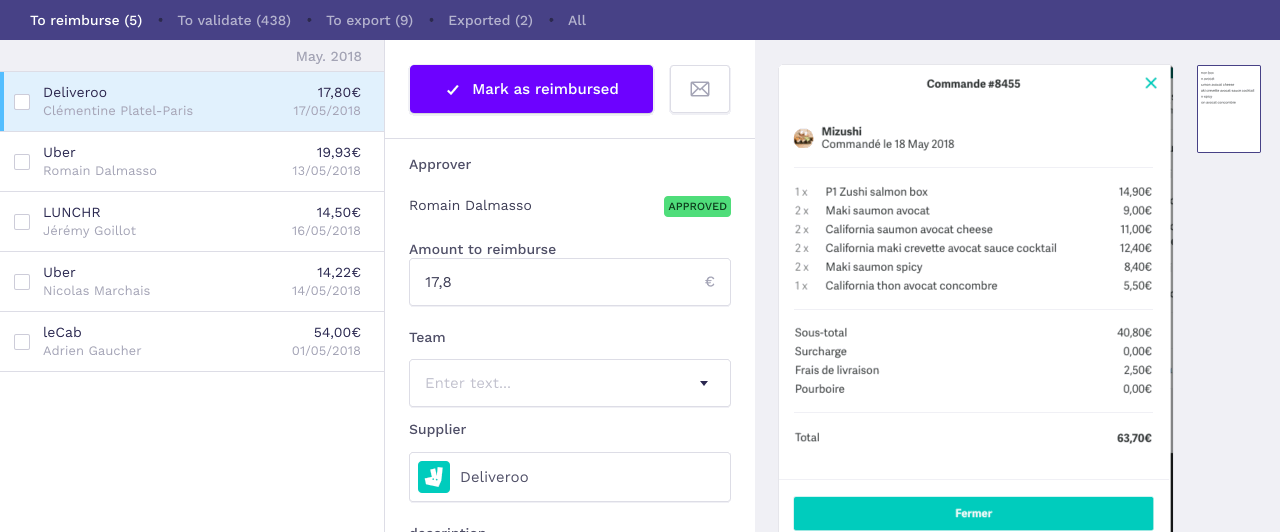 Good to know:
Currently, we are unable to reimburse employees via Spendesk. We are working on it! In the meantime, you can use the recap of your employees' expenses and proceed with the transfer from your usual bank account.
If the information attached to an expense seems correct, you can click on ["Marks as Reimbursed"] to show them as payments in Spendesk. You will then find validated expenses under the ["Payments" > "To validate"] section.

Once you've validated all your expenses, you can export them in a .csv file.